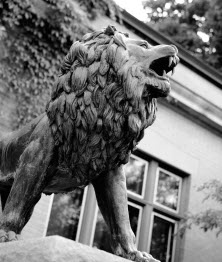 Office Location

Estreen & Ogland
304 Locust Street
Hudson, WI 54016
Phone:
715-386-5103
Fax:
715-386-6560
E-Mails:
David J. Estreen
Kristina Ogland
Hours of Operation:
Monday–Friday: 8:30a – 5p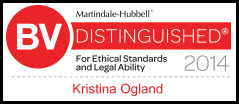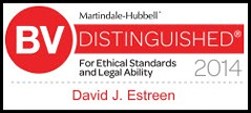 Share Us On:

Real Estate Transactions & Litigation
Trustworthy real estate guidance is often hard to find, but we're here to help. At ESTREEN & OGLAND ATTORNEYS AT LAW, we offer a wide range real estate services for buyers, sellers, leasers, and other clients. Staffed by a team of highly skilled attorneys, we go the extra mile to provide ultra-thorough service for each and every client.
---
Real Estate Services
We founded our law office with the goal of helping people in Hudson, Wisconsin, and the surrounding areas. Our downtown Hudson location makes our firm convenient for clients in the big city, small communities, and rural areas. We meet clients in our office or at their preferred location when appropriate.
Our extensive experience and attention to detail allow a variety of clients — from brokers and buyers to megafarm operators — to trust us with all of their real estate endeavors. Whatever your goals are, we ensure that your project, transaction, or dispute resolution will be handled with care and compassion.
Complex Real Estate Issues
We strive to provide only the best service possible, regardless of how complicated your case is. Our attorneys are equipped to handle even the most complex legal matters, including:
• Construction Closings
• Dispersal of Lenders' Funds
• Lien Releases
• Weatherization Compliance
• Restricted Covenants
• Resolution of Easement Issues

• Conveyance of Property
• Zoning Variance Petitions
• Property Partition Actions
• 1031 Exchanges
• Boundary Dispute Litigation
Transactions & Litigation
Real estate transactions and disputes are highly consequential events to all involved parties — those preparing to purchase, sell, lease or refinance homes, farms or businesses. It is crucial for vested parties to trust the attorney charged with guiding them through the essential phases and details of their project.
• Adverse Possession
• Zoning Issues
• Boundary Disputes
• Partition Actions

• Subdivision Variance
• Quiet Title Actions
• Breach of Contracts
• Probate & Special Administrations
Affordable Rates
We aim to keep our services affordable, and we understand the need to contain legal fees. In order to accomplish this, we typically try to settle disputes out of court. However, our attorneys are equipped and willing to bring cases to trial if needed.