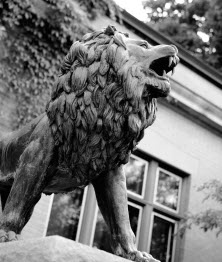 Office Location

Estreen & Ogland
304 Locust Street
Hudson, WI 54016
Phone:
715-386-5103
Fax:
715-386-6560
E-Mails:
David J. Estreen
Kristina Ogland
Hours of Operation:
Monday–Friday: 8:30a – 5p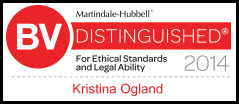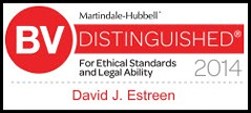 Share Us On:

Learn More About ESTREEN & OGLAND ATTORNEYS AT LAW
Real estate matters are complex. Without the proper guidance, you may feel overwhelmed and unsure how to proceed. That's where we come in. At our boutique law office, we provide real legal services tailored to your needs and exact situation.
Our attorneys have devoted their careers to accumulating the breadth of knowledge and experience necessary to bring you impeccable service at every turn. When you need help navigating the world of real estate law, you can count on us.
---
Providing Flexible Service
When you work with us, you get the personalized service you deserve. We pride ourselves on tailoring our legal services to the needs of each and every client. With this in mind, we welcome clients to do business in our office, though — if need be — we are more than happy to travel to their locations. In addition to our face-to-face service, we conduct other necessary interactions by phone, email, postal mail, or through the exchange of faxed documents.
Who We Serve
• Builders
• Developers
• Real Estate Brokers
• Real Estate Agencies

• Accountants
• Financial Planners
• Investors
• Residential Buyers & Sellers
Our Style
At Estreen & Ogland, we feel privileged to have the opportunity to provide the caliber of real estate-related legal counsel and representation that people expect from a large law firm. However, we offer this specialized legal service from our boutique firm in the heart of Hudson. This allows us to provide individualized attention and personalized ambiance.
Our Reputation
We have comprehensive knowledge regarding real estate issues specific to this region, and other attorneys often send their clients to us for this reason. We're also the only firm in the area to off 1031 tax-free exchanges. Additionally, our real estate closing practice includes quiet title actions, title applications, title insurance, and closing services.
Our Commitment
We are experienced real estate lawyers who truly understand the needs of buyers, sellers, investors, and commercial landlords and tenants in Wisconsin and Minnesota. We are devoted to delivering the most effective, efficient results attainable in each case. Whether we are guiding clients through real estate transactions or representing them in litigation matters, our reputation depends on the top-notch services that we pride ourselves on.